European Style Baking and Fine Catering
Marliscious can provide you with a fabulous Wedding Cake, second to none, Home-Made Dessert Table, Butlered Hors d'oeuvres, Buffet, Food Stations or Full Served Sit Down meal. We believe fully in the "Farm to Table" concept. Our Catering Event Specialist can help you plan and coordinate every detail of your special day. Choose the level of service you want - Economy, Standard, or Executive Service - whatever meets your service needs and budget.


Baking
Click on Image to go to Baking
Early each morning we here at Marliscious roll up our sleeves and get to work producing authentic European-style baked goods such as homemade European tortes, strudel, pastries and cookies. Our cookies and cakes are handmade and we are not too modest to say that they are absolutely addictive taste and texture that you must try! Marliscious has a bounty of delicious, delectable and enticing treats; all created using traditional European recipes that have been in the family for centuries. Staying true to our European roots Marliscious treats are made from the highest quality ingredients without preservatives to create unique flavors that are light and delicate, each with their own distinct flavor and each decorated beautifully. We offer possibly one of the most famous of German desserts the Schwarzwälder Kirschtorte (Black Forest Cherry Cake); which is a dark chocolate layer cake filled with sweet cherries and vanilla butter cream then topped with whipped frosting, chocolate shavings and cherries for garnish. Then there is the customer favorite Frankfurter Kranz Torte; which is a golden Butter Almond layer cake filled with rich almond infused buttercream, and finally topped with whipped frosting and encrusted with caramelized almonds. More Totes include: Strawberry, Prinzregenten, Triple Chocolate, Mocha, Pistachio, Coconut, Ivory Royal, Peanut Butter, Carrot, Enchanted Elderflower and many more….simply too many to name. We also make Apple Strudel, Nut Strudel, European Cookies, American Favorite Cookies, Hungarian Kipfels, Bavarian Apple Crumb Cake and seasonal specialties like Stollen and Lebkuchen. We offer pastry trays, cookie trays, Tortes, party cakes, Wedding cakes and homemade specialties, freshly baked at an affordable price. Perfect for gifts, special occasions, corporate gifts or treat for yourself or your family, our goodies taste as good as they look! So treat yourself, your family, a friend or co-worker and remember our philosophy at Marliscious…

---
"Live a little, eat a little, laugh a little and eat a lot of cake."


Catering
Click on image to go to Catering
Marliscious creates events to tantalize you and your guests with a captivating catering experience you won't soon forget. Events to remember, that's our passion. When it is important to impress, we have a reputation to protect... yours! We approach your event as the start of a long-term relationship. Marliscious success is a result of our customer's loyalty. Not surprising, given our experience for impeccable service and attention to detail. Count on us to make every event extraordinary. Let us work with you to develop a personalized menu that reflects your occasion. We prepare all of our entrees from scratch to ensure that each meal is of the highest quality. Many of our entrees are prepared with locally grown ingredients, and we always take advantage of the many seasonal fruits and vegetables that Pennsylvania has to offer. Our goal is to work closely with our clients to ensure that all of their needs are met when planning a catered event. The quality and attention to detail displayed by Marliscious is second to none. From corporate events to small family gatherings or intimate wedding receptions, you can trust that we will exceed your expectations and take care of every detail. We would love to sit down with you to discuss your next catered event. Please give us a call today to schedule a complementary consultation: 484-525-0839


---
Powered by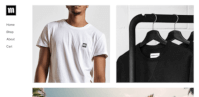 Create your own unique website with customizable templates.