European Style Holiday Cookies
Our cookies are created in our kitchen from recipes that have been handed down for generations. We begin with the freshest possible ingredients including local free range eggs, local ground flour and local sweet butter. We continue to make all of the traditional favorites and keeping true to the European style and technique we have add a few new varieties that we are sure will please all. They are melt in your mouth good. We hope you enjoy.

Walnut Cresent

Ground walnuts are added to the cookie dough and a coating of cinnamon and sugar makes these a real treat.

---

Hazelnut Cream Hearts

A decadent hazelnut cream sandwiched between two heart shaped cookies with chocolate sauce drizzled on top.

Chocolate Peanut Batons

A cookie that beckons to have seconds, these sweet treats are dipped in chocolate and covered with ground peanuts.

---

Marzipan Kugeln

A delectable cookie with a marzipan center glazed with white chocolate and topped with almond slivers.

Mini Cinnamon Swirl Cookie

The swirls of goodness are covered with cinnamon and sugar, and glazed with white chocolate.

---

Chocolate Fingers

These cookies dipped in chocolate will be sure to leave you wanting more.

---

Apricot Thumbprint

A surprise of apricot will delight you as you bight into this delicious cookie.

Pecan Cresent

Ground pecans are added to the cookie dough and dusted with powdered sugar.

---

Hungarian Kipfel

"The "kipfel" - ancestor of the croissant - has been documented in Austria going back at least as far as the 13th century, in various shapes and sizes."
Kipfel are traditional Austro-Hungarian cookies made from cream cheese dough and the wedges are wrapped around a filling of jam called lekvár (often plum, raspberry or apricot jam), sweetened nuts or poppy seeds. After baking, they are also lightly sprinkled with confectioner's sugar or cinnamon. We offer: Raspberry Kipfel, Apricot Kipfel, Plum Kipfel, Nut Kipfel and Poppy Seed Kipfel.


---
---
An assortment of cookies presented on a metal serving tray. These trays can be ordered in three different sizes.


1 lb

1.5 lb

2 lb

$14.00

$20.00

$26.00

European
Cookie Tin

An assortment of cookies presented in a festive holiday tin. These sweet treats make the perfect holiday gift!



$8.50

Custom Gingerbread House

These custom gingerbread houses hand-crafted by our most experienced delectable dessert designer are showpieces for business entry ways or common areas. They will add a personal touch to any room.

Prices are based on size of gingerbread house. For more details, please contact the Marliscious baking team using the form below.

Apple Strudel



A regional favorite, Marliscious is know for their strudels. Other flavors available upon request.

Strudel (Whole)

Strudel (Half)




$24.00


$14.00
Powered by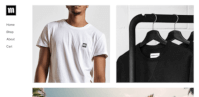 Create your own unique website with customizable templates.